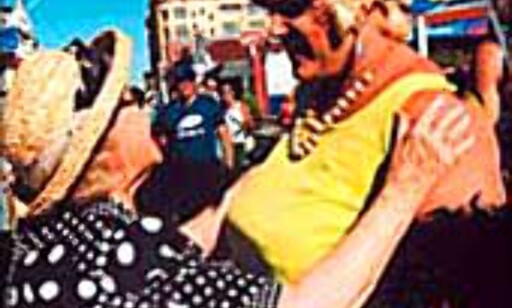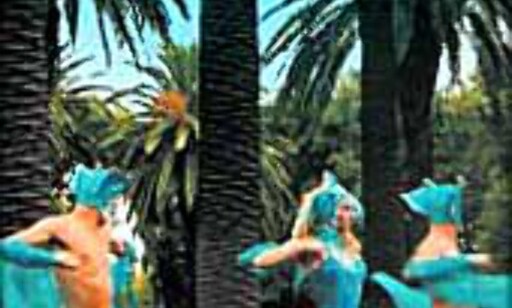 Avspark for Midsumma 2002 fant sted lørdag 12. januar, og festivalen strekker seg helt fram til 3. februar. Dette er Melbournes svar på Sydneys Mardi Gras, som er en stor festival med samme målgruppe som Midsumma. Om ikke Melbourne drar så mange deltakere som Sydney, så trakk faktisk de mest populære arrangementene over 200.000 mennesker i fjor.
Årlig feiring
Årets festival er den 14. på like mange år. Det er en feiring av homofile, lesbiske og transseksuelles kunst og kultur, og festivalen tilbyr et mangfold av underholdning og aktiviteter – fra teater og litteratur til sport og gatefest. Festivalens president, Nigel Higgins, uttaler følgende i en pressemelding:
«In a time where world events can seem more queer than all of us put together, join the festival celebrations and prove that we too can change the world.»
Sitatet er gjengitt på engelsk for å bevare alle dets meninger og konnotasjoner.
Populært og spesielt
Teater, musikk, kabaret, film, forum, litteratur, sport og ekskursjoner. Over 100 separate begivenheter med nasjonale, internasjonale og lokale artister. Det bør ikke mangle på ting å oppleve under Midsumma-festivalen 2002.
Noen av arrangementene er selvsagt mer populære enn andre. Dette inkluderer åpningsfesten i Commercial Road, opptoget Pride March, bassengfesten og karnevalet.
Åpningsfesten innebærer aktiviteter som servitrise-løp, cheerleader-konkurranse, kabaret, teater og mye annet. Pride-marsjen arrangeres 20. januar, og trekker rundt 50.000 mennesker som vil uttrykke stolthet og solidaritet. Karnevalet går av stabelen 3. februar, og her er det can-can, fest og moro syv timer til ende.
Av de mer spesielle arrangementene kan vi nevne Mooning og stilettrally. I festival-programmet loves det kvalitet på mooning-tilstelningen: «(…) featuring Melbourne's finest arses.» Altså er dette stedet for å beundre byens peneste bakender. Pengene som kommer inn på arrangementet går til et veldedig formål.
Stilettrallyet er et slags rebusløp rundt i byens gater, hvor du oppfordres du til å stille i drag eller gjennomføre racet på en annen original måte.
Mer om Midsumma 2002 kan du lese på festivalens nettside.
Ut på tur?
I vår oppdaterte restplassoversikt finner du de siste og billigste reisene som er tilgjengelig på markedet. Vil du bestille vanlige charterreiser, finner du disse med vårt chartersøk. Du kan også få restplassvarsling til din mobiltelefon.

Lurer du på om flyet er i rute? Nå kan du finne det ut på DinSide Reise. Sjekk vår kontinuerlig oppdaterte oversikt for flygninger med SAS, Braathens og Widerøe her. Ta også en titt i Din Reiseguide og se hva andre synes om ditt reisemål. Her kan du også legge inn karakterer selv eller skrive et reisebrev.