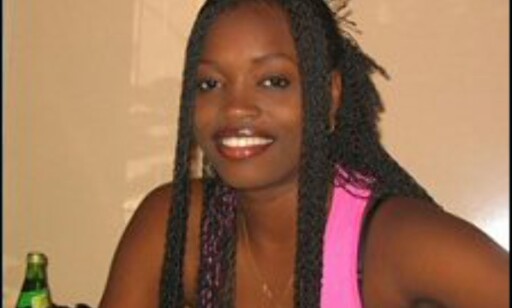 Epost 1
Hello,
I am Vivian a native of Liberia residing currently in dakar senegal, l knows that this email may comes to you as a supprise but l am appeal not to be angry or you may think that it is a spam it is not it is a directed message to you, l have some certain things very personal that it interest me to discuss with you very private, this is some of mutual benefit and it will be realised only if you can respond and reply to this email.
I want to assure for the reason of security l could not go any extra miles in given you details of this email or explaning whom l am now, but l most have to appologies that this is not the first thing l have to do in your next mail l will give details of whom l am and sending you my pictures and more details on the main thing l will love to discuss with you.
I will be waiting for your reply.
Cares, Vivian.
SV: Epost 1
So...?
What can you do that would interest me?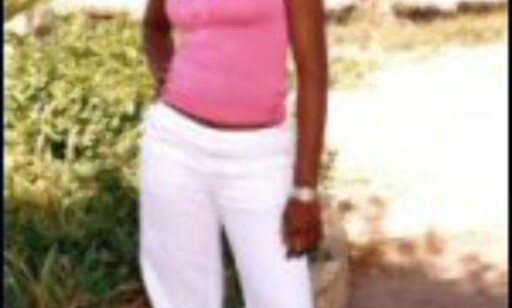 Epost 2

Dear,
Thanks for your mail, l am very happy hearing from you,l believe that this is an opportunity once again for me to introduce myself to you as well, my name is Miss Vivian Augustine from liberia in west africa, fair in complexion 23yrs, 5.7ft tall, never married before presently I am residing in the refugee camp here in dakar Senegal as l have already told you concerning my status, l am residing here as a refugee and the reason was because of the war that happened in my country of orgine which I lost my Dad & my Mum , it is a very sad story.

My late father was the one of the Agents of Gold and Diamond mining company in my country but it was one early morning that the rebbels attacked our house and killed my dad & my mum in a cool blood, it was me and my junior sister that managed to made our way to the near by country where we are now in the refugee camp. now l have one more thing to tell you about myself and l do hope that we can work out this together if it interest you and more l will like you to keep this very secret to yourself.
I will want to let you kow that before the death of my father, he made a deposite of some amount of money in one security finance company there in europe and also as God may have it as if he knows that he may die he used my name to fix the money as his next of kin and that means as he is no more l stands to claim this money as mine, now the reason why l am telling you this is that becuase of the nature of my status l cannot be able to do this because l am leaving here now as a refugee, and that is the reason why l am telling you this in other to see if you can be able to assist me in retrieving this money out of the company and possible using it for investment and also to enable me move out of this place and to see that l will finish up my education with my junior sister.

I will like to tell you that l have made contacts with the company and for the verification of the details and all was right,fact that l believe we have a lot of enemies and some of them l believe arranged to the death of my father l will not like this money to come back to this place africa untill l finish up my education.
Please l will like to know your response to this and l will give you the full contact of the finance company. I attach my photo and l will like to see yours.
Miss Vivian,
SV: Epost 2
Sooo, Vivian
First of all, where did you get my e-mail adress?
Second, why do you adress me, -you have absolutely no knowlegde about who I am, what I am, or where I am?
And why should I have any interrest in dealing with you, in what is very simular to just another "nigeria -based" scam?
Obviously, you're not so bad off, -I can tell, because I do not afford myself to drink Perrier table water?
To the extent it matters, the last time I drank Perrier was in the late '80's, on the railway station in A'dam, Holland...
So, Vivian, -why don't you convince me about what it is you want me to do?
To your information, I have recieved a few of these "generous pleas", over the last number of years.....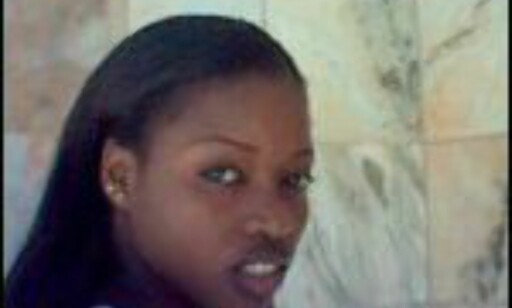 Epost 3

Dearest,
Thanks for your mail.
I am very happy once again hearing from you.
As regards to what l said yesterday,lam very willing given to the contacts of the company and every other reference to you as you knows that this is something that have to do with money, for an assurance double sure l will like to know your full contact details once l receive it l will be forwarding every other to you without delay.
I will be waiting for your mail.please also include your photo if there is any.
Cares,
Vivian
SV: Epost 3
Well, Vivian,
I am still waiting for you to tell me;
what is it -spcifically- you'd like me to do?
Epost 4
Vivian sendte, på oppfordring, flere bilder til vår leser.Good evening, dear
Thanks for the email again. i believe you come to help me which is the main reason i contacted you for this. And i believe if you really want to help me, you must make me to trust you which is very important to me. I know you may find it very difficult to believe me since we are not together or maybe the way i contacted you but i still believe you are matured enough to decide if you are ready to help me or not.
You also have to prove to me that you are serious about this. Personally it is not easy for me but there is nothing i can do except puting my trust in you believing that you will not betray me or the trust i have in you. Anyway,to cut everything short. what i need from you are
1. Your full name
2. Full contact address
3. Phone and fax.
The reason for these informations is for me to write the company and introduce you to them before you could contact them. I will use your contact information to write them and tell the company that you are my foreign partner and that you will be contact them for the deposite of my late father. There is noway the company will answer you if i did not send them office notice about you.

Like i told you before,as soon as i get these informations from you,i will write the security company and i will also forward the contact of the company to you so that you can contact them and ask them how the deposte will be transfered to you.
I believe you will take this serious. I am waiting for your urgent email as you supply me with the informations.
Thanks
Vivian
Det ble ikke noe svar på den 4. eposten. Vår leser hadde kastet bort nok tid på å kaste bort svindlerens tid.